Hepatobiliary and general surgeons need clear visibility during open surgery and minimally invasive surgery. It is important to have a guidance tool that enables critical decision-making at every stage of their procedures.
This is the real-time active imaging that you get with bkActiv. Featuring the most advanced imaging technology ever from BK Medical, this comprehensive solution provides more confidence in critical decision-making for hepatobiliary (HPB) and general surgeons. This is the new era of intraoperative ultrasound (iUS).
The Power of Using iUS for Visualizing Success
The statistics below show just how powerful intraoperative ultrasound can be.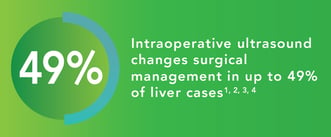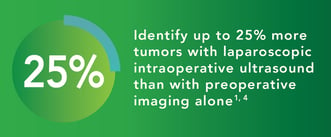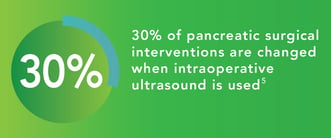 Let us take a closer look at some of the features bkActiv offers. What value do the features bring to HPB and general surgeons?
Enhanced Visualization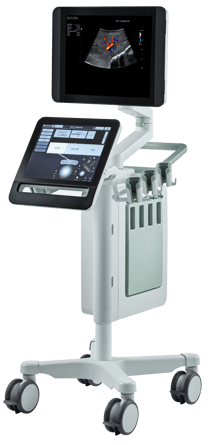 bkActiv's advanced algorithms automatically allow uniform image resolution and greater details around lesion borders and at larger depths. Whether you are performing open or minimally invasive procedures, this excellent image quality enables visualization of disease staging at the time of surgery.
Customizable UI Tailored to Surgeon Needs
The intuitively simple, Tru-Sense™ glass user interface (UI) on bkActiv lets you start with a simple UI to see only what you need. Customize by adding or removing controls, as you decide which features you prefer. Create customized user profiles tailored to specific user needs.
Increased Surgeon Control and OR Staff Confidence
bkActiv also offers enhanced surgeon control with the Smart Button™ on fully sterilizable transducers. The remote control allows surgeons to control the image in the sterile field, from where they stand. Additionally, instructional videos are viewable directly on the system which can help increase surgeon and OR staff confidence and competency.
Flexibility in System Placement
bkActiv enables intraoperative imaging that fits into small ORs to provide flexibility in system placement. Mounted on an extendable, flexible arm, the screen faces you where you stand, and you can turn the monitor to view images in portrait or landscape orientation.
Solutions for a Variety of Procedures
bkActiv is also compatible with a portfolio of sterilizable, specialized transducers for hepatobiliary surgery.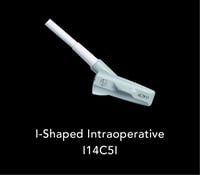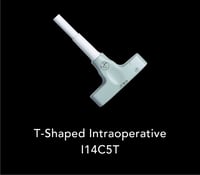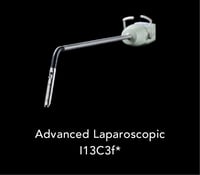 I-Shaped Intraoperative Transducer (I14C5I) T-Shaped Intraoperative Transducer (I14C5T) Advanced Laparoscopic Transducer (I13C3f)*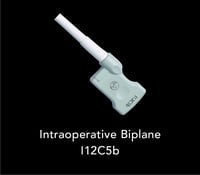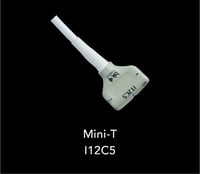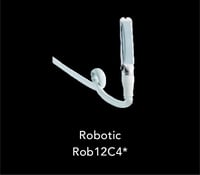 Intraoperative Biplane Transducer (I12C5b) Mini-T Transducer (I12C5) Robotic Transducer (Rob12C4)*
Whether you are a regular user of intraoperative ultrasound or new to iUS, the bkActiv solution will help support decision-making in procedures for all organs in HPB: liver, pancreas, gallbladder and biliary tract.
---
D'Hondt M, Vandenbroucke-Menu F, Préville-Ratelle S, et al. Is intra-operative ultrasound still useful for the detection of a hepatic tumour in the era of modern pre-operative imaging? HPB. 2011;13(9):665-669. doi:10.1111/j.1477-2574.2011.00349.x

Langella S, Russolillo N, Perotti S, Ostuni E, Forchino F, Ferrero A. Intraoperative ultrasound staging for colorectal liver metastases in the era of liver-specific magnetic resonance imaging: is it still worthwhile? HPB. 2019;21. doi:10.1016/j.hpb.2019.10.1261

https://www.ncbi.nlm.nih.gov/books/NBK6975/

https://www.sages.org/publications/guidelines/guidelines-for-the-use-of-laparoscopic-ultrasound/

Kolesnik O, Lukashenko A, Shudrak A, Golovko T, Lavryk G, Huralevych J. Intraoperative ultrasonography in pancreatic surgery: Staging and resection guidance. Experimental Oncology. 2015;37(4):285-291. doi:10.31768/2312-8852.2015.37(4):285-291

Weinstein S, Morgan T, Poder L, et al. Value of intraoperative sonography in pancreatic surgery. Journal of Ultrasound in Medicine. 2015;34(7):1307-1318. doi:10.7863/ultra.34.7.1307
*I13C3f and Rob12C4 have not been licensed by Health Canada