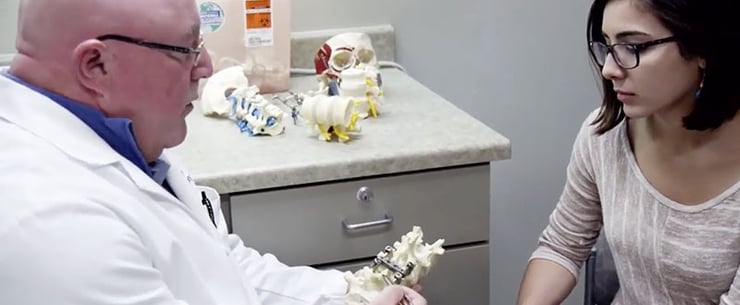 UCSF (University of California San Francisco) is ranked by U.S. News as a top-five hospital for Neurology and Neurosurgery in the United States1. Recently-retired Dr. Jeffrey Yablon was a neurosurgery faculty member at UCSF, and Medical Director of Queen of the Valley, a medical center serving the Napa Valley region in Northern California. The following is from a 2014 BK Ultrasound video profile with Dr. Yablon.
"We're very lucky at Queen of the Valley – we have the state of the art equipment here at our hospital. We have a Flex Focus 800 system that was purchased for us through the generosity of one of our patrons," says Dr. Yablon. "The system makes it a lot easier to resect certain tumors of the brain and tumors of the spine."
The dynamic nature of intraoperative ultrasound imaging (IOUS) provides neurosurgeons with real-time information during procedures. Predating the use of intraoperative MR, IOUS facilitates resection control across a range of cranial and spinal tumors, including high- and low-grade gliomas, meningiomas, hemangioblastomas, posterior fossa tumors, and pediatric brain tumors2. Increased accuracy in resectioning lesions and the ability to monitor brainshift (the movement of the brain after craniotomy procedures) in real-time is a profound boost to surgeons' confidence. "Predominantly, we use ultrasound for localization," continues Dr. Yablon. "We would identify a tumor, resect it, then use the ultrasound to make sure we got it all out."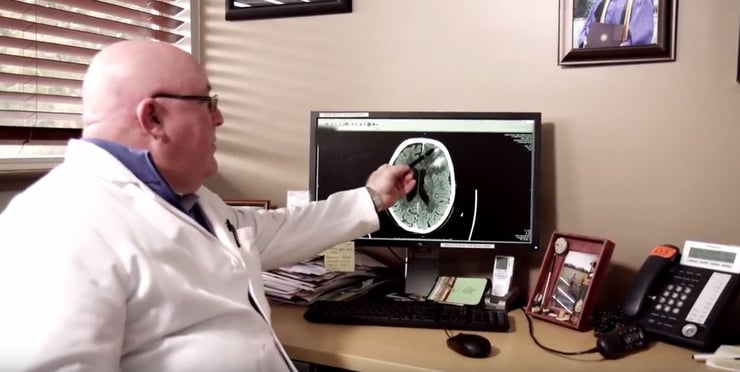 However, adding new technology to the surgical suite can be a challenge. Mastering a new intraoperative adjunct takes training, plus a great deal of patience.
How did Dr. Yablon and his colleagues adapt to the installation of a new ultrasound system? "It was very easy to use, and seamless to integrate into our practice. After we'd received the appropriate training from BK, the nurses in the OR (operating room) could run the system. We didn't need an ultrasound tech or a radiologist on hand, so that was good."
Clear visualization of the brain is vital during neurosurgery. Although the brain's viscoelastic properties make it a superb medium for ultrasound wave propagation3, the quality of ultrasonic imaging is relative to the quality of the equipment used. "The resolution of the pictures was excellent, versus the two or three other ultrasound systems we tried out," says Dr. Yablon. "In some cases we just used ultrasound alone, and in some cases we used it for neuronavigation with Brainlab. The transducers are very flexible and we're able to get excellent pictures in surgery with high accuracy."
Click here to read more about BK Ultrasound's neurosurgical systems and transducers.
1. http://health.usnews.com/best-hospitals/rankings/neurology-and-neurosurgery
2. Aliasgar V. Moiyadi. Intraoperative Ultrasound Technology in Neuro-Oncology Practice – Current Role and Future Applications. World Neurosurg. (2016) 93:81.93.
3. Graham Fieggen, Llewellyn C. Padachy. World Neurosurg. (2014) 82, 3/4:e409-411.