Today, we have exciting news to share. BK Ultrasound launched the all new bkSpecto ultrasound system in the urology market.
The new bkSpecto ultrasound system is the latest member of the BK Ultrasound product family. It comes complete with what you'd expect from a BK system — superior imaging capabilities that enable real-time image guidance with an easy-to-use, mobile platform — plus a few new things. Launching first into the urology market, learn how it will help push the boundaries in your urology practice.
Superior Image Quality
bkSpecto delivers high-resolution images with superb anatomical details enabled by a new faster processor and advanced auto-optimization algorithms.

Customized Workflow
With an intuitive, rapid, touch-based guided interface, bkSpecto enables faster exams and its configurable layout helps eliminate the learning curve encountered because of changing staff. Additionally, the sealed glass keyboard of the bkSpecto enables 'sightless navigation' through our Tru-Sense™ technology and is much easier to clean than traditional ultrasound keyboards.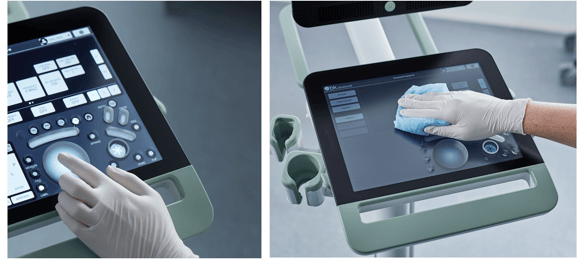 Custom-Fit Clinical Design
Change the orientation of the high-resolution monitor to best suit your needs. Use portrait view for dual imaging or landscape view to see your images side-by-side. You may also adjust the keyboard angle and system height to suit your needs.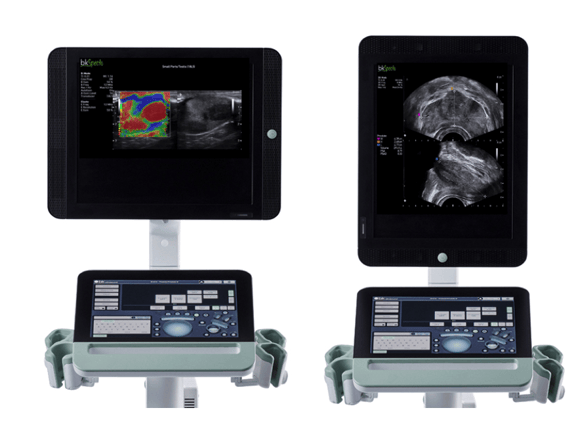 BK's Advanced Urology Transducer Portfolio
bkSpecto is compatible with an extensive range of BK's sterilizable transducers designed for urologists, including our unique triplane prostate transducer.
bkSpecto brings together BK's outstanding image quality with a unique, easy-to-use interface and intuitive workflow that helps urologists work better and more efficiently.