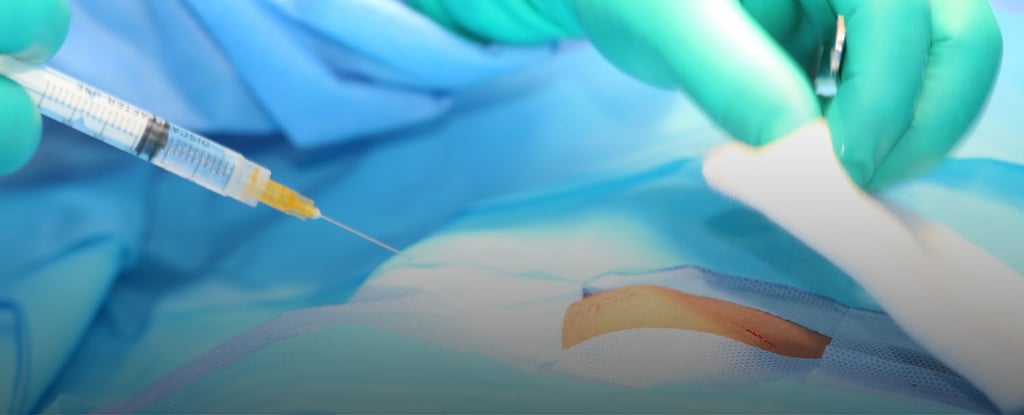 Anesthesiologists have only been incorporating ultrasound guidance for regional anesthesia into their practice for about 10 years. Using ultrasound allows clinicians to visualize their needle and target structures with confidence, while also avoiding structures in the needle's path, potentially decreasing complications.
Dr. Brandon Winchester is an anesthesiologist using ultrasound guidance for nerve blocks. His new educational eBook, "Ultrasound-Guided Regional Anesthesia," discusses the approaches and anatomy of various ultrasound-guided nerve blocks for orthopedic surgery. Dr. Winchester covers transducer and patient positioning, needle placement and technique, ultrasound anatomy, and useful tips and tricks. Download the eBook here.

Ultrasound-Guided Nerve Blocks Covered in this eBook:
Interscalene Block
Supraclavicular Block
Infraclavicular Block
Axillary Block
Popliteal Sciatic Block
Femoral Block
Saphenous / Adductor Canal Block
About Dr. Brandon Winchester
Brandon Winchester, MD, is an anesthesiologist and the regional anesthesia fellowship director at the Andrews Institute in Gulf Breeze, FL. Prior to working at the Andrews Institute he trained and then worked as an assistant professor at Duke University Medical Center in Durham, NC. He is the co-founder of blockjocks.com.
Regional Anesthesia and Pain Medicine
BK Ultrasound offers a range of ultrasound systems and transducers for regional anesthesia to help you provide the best care possible for your patients. Perform ultrasound-guided nerve blocks with confidence using systems that give you premium image quality that are ideal for your clinical setting.
Learn more about our ultrasound systems and transducers for regional anesthesia.