Today, we are excited to bring to market three new procedural applications for the bkSpecto ultrasound system. With this release, we're bringing more than 40 years of specialized ultrasound guidance expertise in intraoperative procedures to anesthesia, musculoskeletal (MSK) and orthopedic, and gynecology procedures.
The bkSpecto ultrasound system brings next-level ultrasound guidance to your practice. bkSpecto provides outstanding imaging capabilities and real-time guidance in a system that can be personalized for a variety of procedures, whether your specialty is anesthesia, MSK and orthopedic, or women's health. Read on to learn more about the specific benefits of the bkSpecto system.
Personalized, Customizable Workflow
bkSpecto offers a personalized workflow in an easy-to-use interface, helping to make your procedures faster. The intuitive, touch-based interface and configurable layout minimize the learning curve encountered due to changing staff. For example, you're able to display only the buttons you need for your anesthesia, MSK, or women's health procedure. Additionally, the customizable interface allows you to save your user profile for fast and easy retrieval of your typical procedures.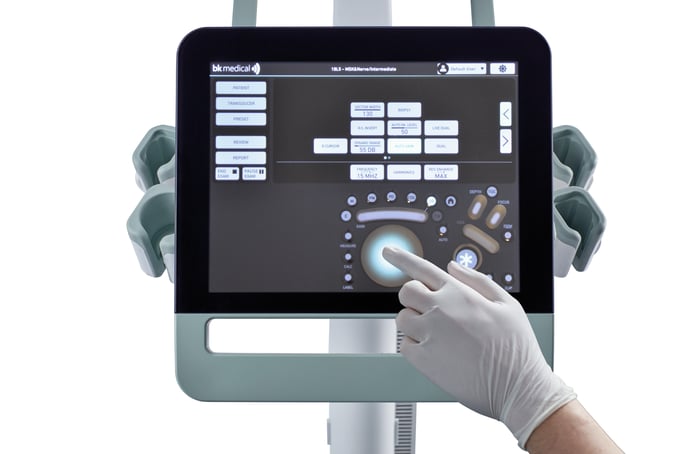 Versatile and Upgradable
The bkSpecto ultrasound system is versatile and upgradable, allowing your ultrasound system to grow and expand along with your practice. bkSpecto can be customized for a variety of different specialties, allowing you to adjust the system to your changing needs and keep up with new opportunities in your clinic.
Excellent Image Quality
With high-resolution images that offer clear anatomical details, bkSpecto provides excellent image quality for visualizing structures and performing confident procedures. bkSpecto imaging is real-time, helping you to perform fast and efficient procedures. bkSpecto provides outstanding color sensitivity and combination-mode fidelity for improved resolution, as well as excellent visualization of anatomical details enabled by advanced auto-optimization algorithms.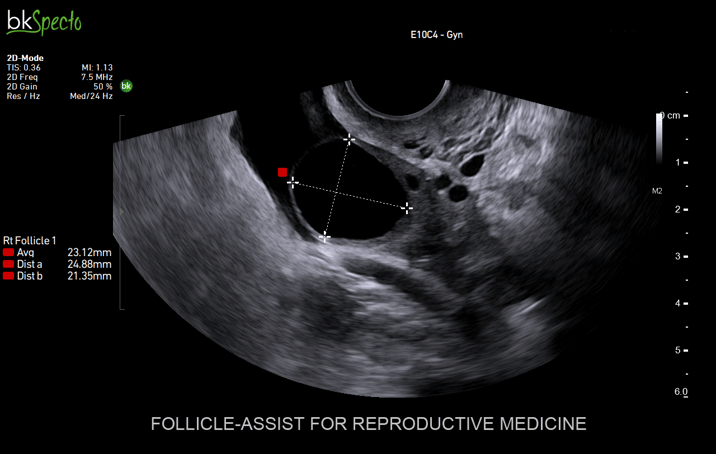 Automatically capture and record measurements with Follicle-Assist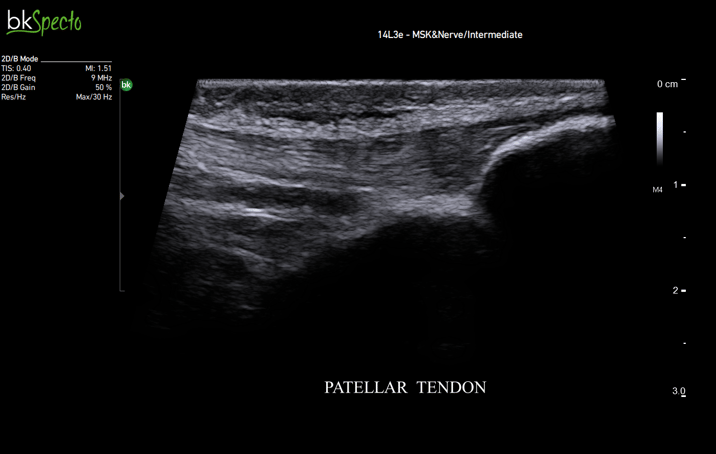 High-Performance, Sterilizable Transducers
With bkSpecto, physicians will gain access to a range of high-performance, sterilizable transducers. bkSpecto is compatible with an extensive range of sterilizable transducers designed for anesthesia, MSK, and women's health physicians.


Sealed Keyboard for Fast, Efficient Cleaning and Disinfection
The sealed glass keyboard of the bkSpecto enables "sightless navigation" with our Tru-Sense technology and is easier to clean than traditional ultrasound keyboards.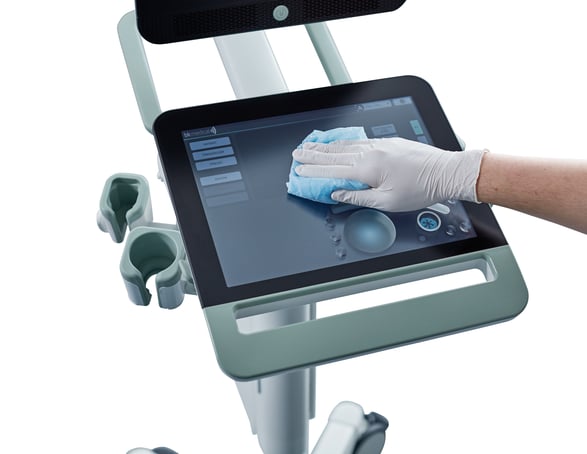 With bkSpecto, we bring our expertise in ultrasound guidance to your procedures. Because bkSpecto offers procedural ultrasound guidance with an efficient workflow in an easy-to-learn interface, you'll find it's simple to bring the next level of specialized ultrasound guidance to your anesthesia, MSK, or gynecology practice.